Success Stories
Interested in a coaching session and wondering what's in store for you? Hear from leaders who've partnered with me.
"There have been so many exciting developments because of the foundation you built and all that you taught me. We now have 10 board members and a supportive board chair giving $50K!"

— Deanna Berg, Executive Director, Reading Partners Sacramento
"Sarah led our Board of Directors and staff through an organizational development process that shaped a direction for stability and future growth for Mandela MarketPlace. Some of the discussion was intense and difficult. Sarah captured the essence of our concerns and needs in a series of actionable recommendations that we are implementing. I highly recommend her services as an organizational development consultant and as a professional coach.
— Dana Harvey, Executive Director, Mandela Marketplace
"Sarah is someone who I can trust. She's a highly intuitive and compassionate coach who gives the right amount of support and healthy pushing, when needed. Sarah really "got" my vision and helped me develop it further. She helped me pinpoint the type of support I'd need for the long haul so I could thrive as I do what I love. I learned that it is essential to be radically self-honest in order to dynamically move forward in my work and personal life. I also have more tools to identify top priorities and goals, and more pathways to actually achieve them. I am still reaping the rewards & lessons from those coaching sessions to this present day."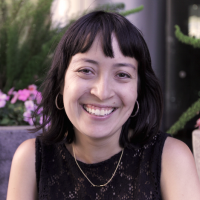 – Melanie Gleason; Immigrant Rights Attorney at Attorney on the Move
"Sarah's supportive, inquisitive, and authentic approach to mission-driven results helped
me overcome self-doubt and step into my full potential and power as a leader.

Before working with Sarah, I held myself back from negotiating new contracts and partnerships. I wasn't sure what steps I needed to take to align my business with my values and lead with integrity.

Since working with Sarah, I've gained more clarity and confidence in articulating my work in the world. I now easily move past the blocks and spend more time cultivating my strengths as a leader and entrepreneur and less time focusing on what I feel I don't have or am lacking."
– Pam Lozoff, Director Spirit of Youth Yoga
"The systems that Sarah and the team established as we received the Social Innovation Fund growth capital continue to serve us well and set us up for outstanding portfolio management and forecasting."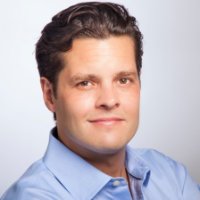 – Michael Lombardo, CEO, Reading Partners
"Sarah gave me the power to trust my instincts, connect deeper to my core strengths and take charge of my professional path during a crossroads in my career. I was unhappy in my current job, excited about a new opportunity yet afraid to take the risk of joining a startup company. I was stuck.

Working with Sarah turned everything thing around. Within the first session, she showed me how to define my values, leadership abilities and access my inner strength to leave my job and step into a new environment strong. Now I am much happier. Sarah brings compassion and a critical eye. I've never met anyone more genuinely curious and empathetic about the lives of others."
— Anonymous, Director at an Education Technology company, 15 years of experience
"Before working Sarah, we lacked consistency in our systems. Even though we continued to grow as an organization, we didn't understand how to maximize our capacity or ascertain the likelihood of meeting our goals. This left us feeling unsure of our ability to continue our trajectory of growth, or at what rate.

Sarah is an expert in building an effective, cohesive, and empowered development team and approach. Now, we have a standardized approach to discounted percentages, a dynamic forecasting model that allows us to track not only cash-in but also progress through the pipeline in real time. We have a full pipeline for the year, and an ambassadorship program which has trained our leaders globally on representing the organization in important donor meetings."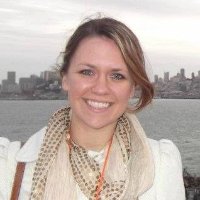 – Diana Essex-Lettieri, Director of Strategy & Operations, Asylum Access
"Sarah was instrumental in developing our dynamic forecasting system that helped us manage portfolios and hit revenue goals as we tripled our budget in a few short years."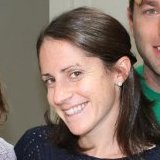 – Allison Cohen, Former Executive Director of Development, Reading Partners
"After working with Sarah, we can now show the board and staff what numbers our pipeline should hit each quarter to reach our philanthropy goal. It helps everyone rally and get into action around the right tasks."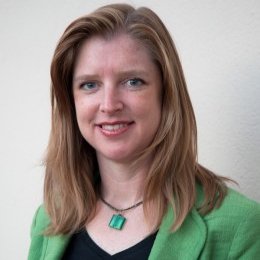 – Emily Arnold-Fernandez, Executive Director & Founder, Asylum Access
Your turn.
Connect with me to schedule your first leadership breakthrough session today.
Contact Me Now